6 Beautiful Lakes to Hike to in Colorado This Summer
Although Colorado isn't known for it's water sources, the state actually has over 2,000 lakes - each one more beautiful than the next. Since Colorado is our home state (and HQ of Adventurist), we're constantly looking for new trails to check out and places to visit. Below we've listed 6 beautiful lake hikes to try out this summer, some of which we've been to ourselves, and some that we still need to check off the list! Enjoy!

Ps. If you need a backpack for your summertime hikes, make sure to check ours out right here!
 Sky Pond
To many people Sky Pond is the number one best hike in Rocky Mountain National Park - and for good reason. The trail features waterfalls, high mountain views, rivers and streams, and of course the spectacular view of Sky Pond that you can see above. This hike is 8.5 miles long, and requires a bit of rock scrambling, so it might not be the best choice for beginners. However, if you're used to the altitude and are up for a bit of a trek, this lake hike should definitely be on your summer bucket list!
(Photo: stavislost.com)
Hanging Lake
No list of beautiful Colorado lakes to check out would be complete without Hanging Lake. This iconic Glenwood Springs trail is only 2.4 miles round trip, making it great for all levels of hikers. Hanging Lake is a beautifully unique natural wonder. The lake is surrounded by dramatic pine tree lined cliffs, hanging plants and cascading waterfalls. The trail leading to the lake is beautiful as well, making this a perfect summertime excursion!
(Photo: lonelyplanet.com)
Chicago Lakes
Chicago Lakes trail will take you by the Upper and Lower Chicago Lakes, as well as three more mountain lakes as you punch up into the high country of Colorado's Mt. Evan's Wilderness. The trail is easily accessible as it's only about an hour away from downtown Denver, however, it's approximately an eight mile long round trip to get to both of the Chicago Lakes, so be sure to come prepared with plenty of water and snacks.
(Photo: dayhikesneardenver.com)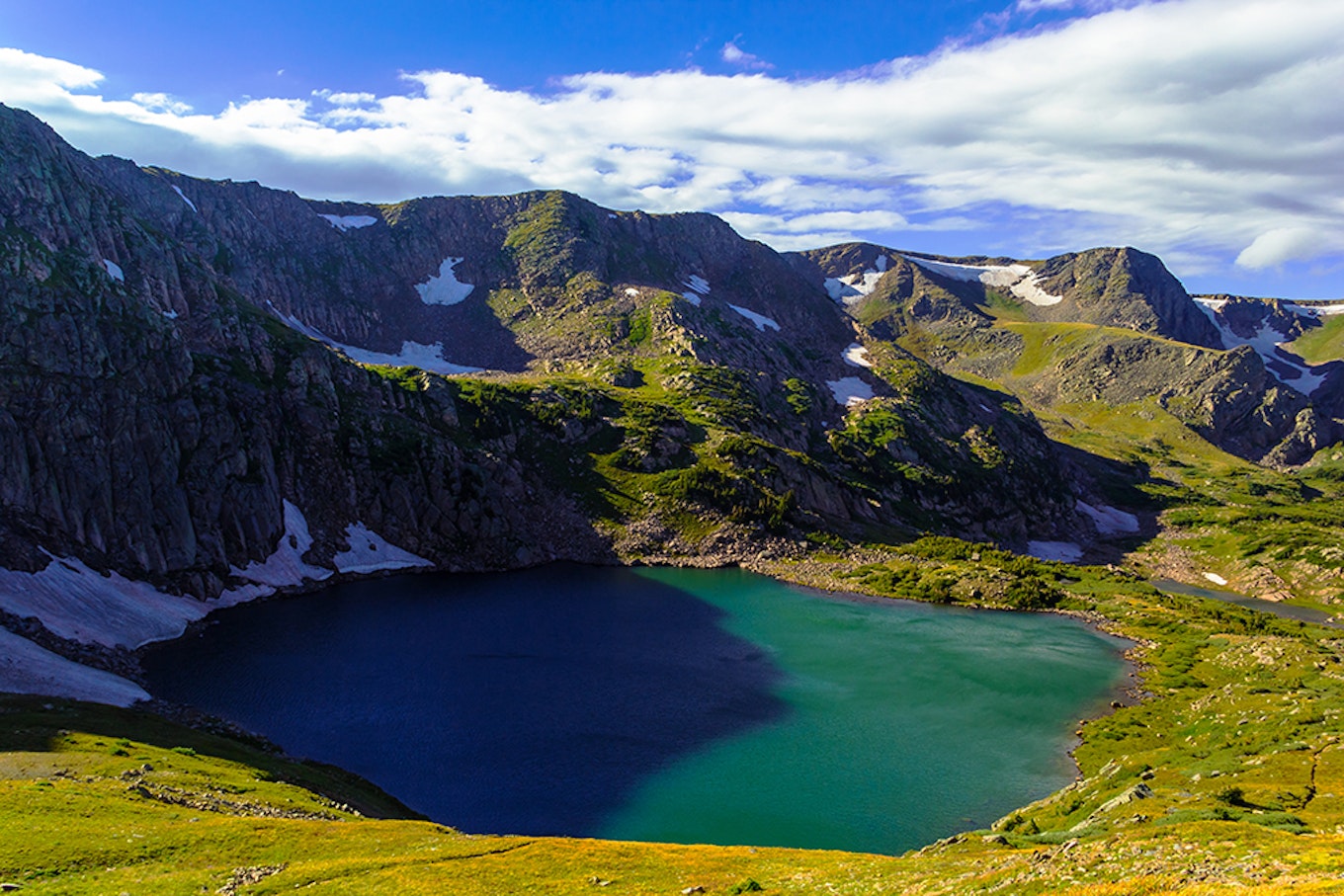 King Lake
The hike to King Lake offers plenty of wildflowers along with spectacular mountain scenery. The lake is located about 10 miles outside of Nederland, and can be accessed via Hessie Trailhead. If you'd like to check out a couple more alpine lakes on your trip you can access Betty and Bob lakes via a short half mile spur from the King Lake trail.
(Photo: theoutbound.com)
Mirror Lake
You don't have to drive far from Denver to spend a weekend disconnected from the hustle and bustle of the city. Camping at Mirror Lake, situated beneath the awe-inspiring Lone Eagle Peak, is the perfect way to recharge the batteries and enjoy the beautiful nature of Colorado. It's a 12 mile round trip to get to Mirror Lake, and from there you can keep on going to make it to Crater Lake as well.
(Via: amongthewilco.com)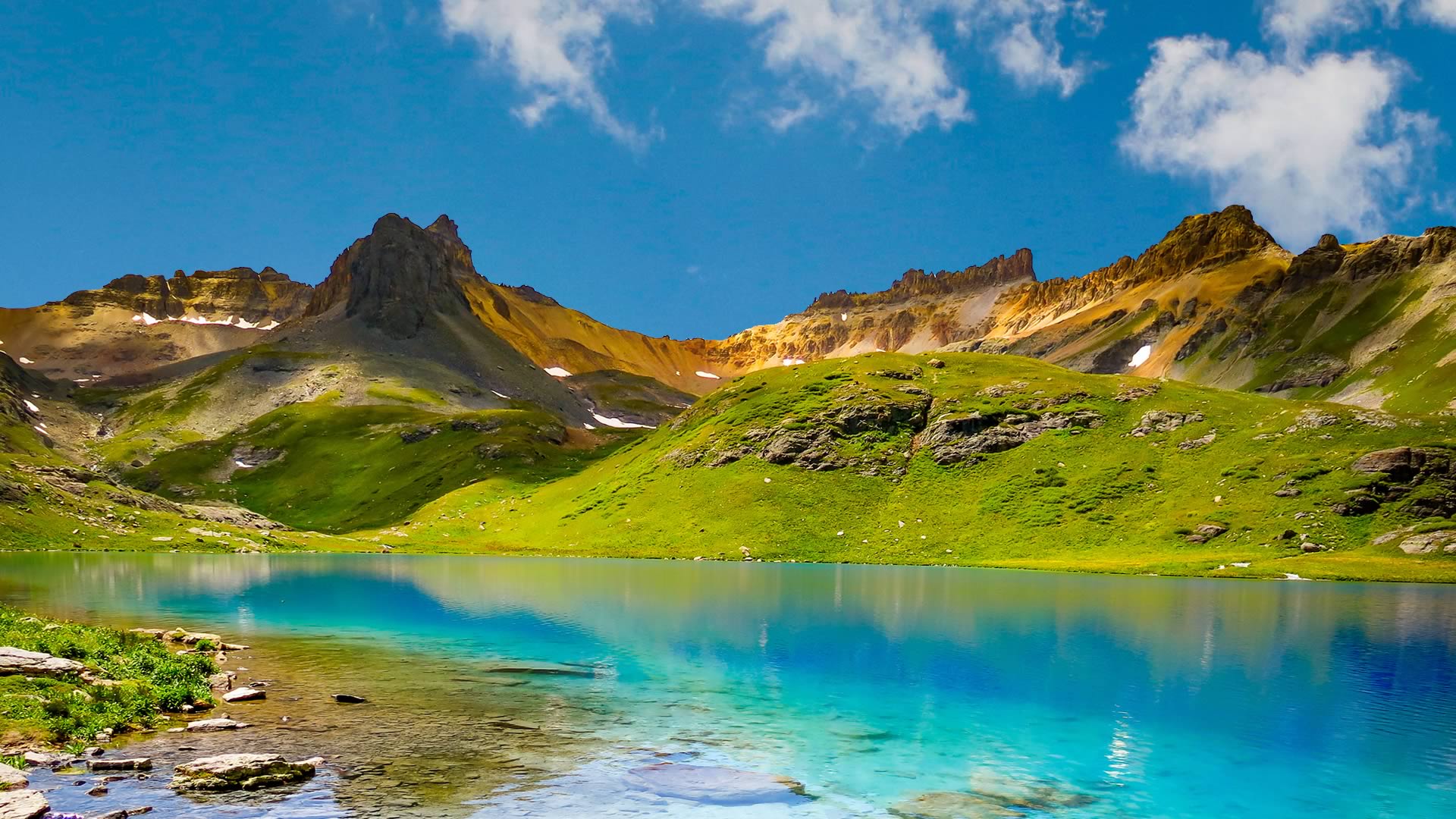 Upper Ice Lake
The hike to this incredible alpine lake features several waterfalls, mountain views and during summer a display of wildflowers. The trail begins in the San Juan National Forest near Silverton, and the round trip distance is approximately 7.5 miles. Once you get to the top you can cool off with a quick dip in the turquoise water and enjoy the spectacular scenery surrounding you.
(Photo: sjma.org)